News
News Item:
Sean McAuley in Romania
15 July 2009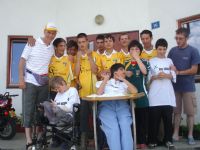 Sean McAuley has recently returned from a volunteer experience to Romania and surrounding areas where he was helping out in orphanages amid what I'm sure were very harrowing and distressing conditio ...
more
Match Report:
ACRC - Rasharkin Vs Kickhams
09 July 2009
All County Reserve Championship
8 July 2009
Rasharkin 0-10
Kickhams Creggan 2-07
Creggan secured passage to the semi-final stage of the Reserve Championship a ...
more
Match Report:
U-16 NAHL Div. 2 - Kickhams Vs Shane O'Neills
08 July 2009
NAHL U-16 Div. 2
29 June 2009
Kickhams 1-06
Shane O'Neills 4-09
Due to school exams and a bye, this was our first U16 game in 7 weeks. Friendlies were arrange ...
more
Match Report:
ACFL Div. 1 - Kickhams Vs St. Galls
07 July 2009
ACFL Div. 1
05 July 2009
Kickhams Creggan 3-08
St. Galls 1-12
Two goals and a point in the last quarter from Sam Maguire ensured a two point victory for Creggan in what w ...
more
Match Report:
ACFL Div. 4 - St. Johns Vs Kickhams
06 July 2009
ACFL Div. 4
05 July 2009
St. Johns 0-08
Kickhams Creggan 3-13
Played in excellent conditions though with a stiff enough breeze blowing down the field, C ...
more
Match Report:
ACFL Div. 1 - St. Brigids Vs Kickhams
05 July 2009
ACFL Div. 1
24 June 2009
St. Brigids 1-10
Kickhams Creggan 1-10
A point gained or a point lost?
A late goal from Hugh McN ...
more
Please note, there has been a change of throw in time for the ACFL Div. 1 match against St. Galls this coming Sunday. Throw-in is now at 5:30pm.
Come out and support the team.
...
more
Due to the Og Sport being on at the club on Saturday there will not now be a cleaning of the clubrooms. It has been postponed until
Friday 3rd July and Saturday 4th
.
Anyone free ...
more
News Item:
Videobites - Antrim Vs Cavan
01 July 2009
Some of the celebrations taken after the recent historic Ulster Championship Semi Final win against Cavan at Clones
...
more
Upcoming Event:
Shorts & Shades Party
01 July 2009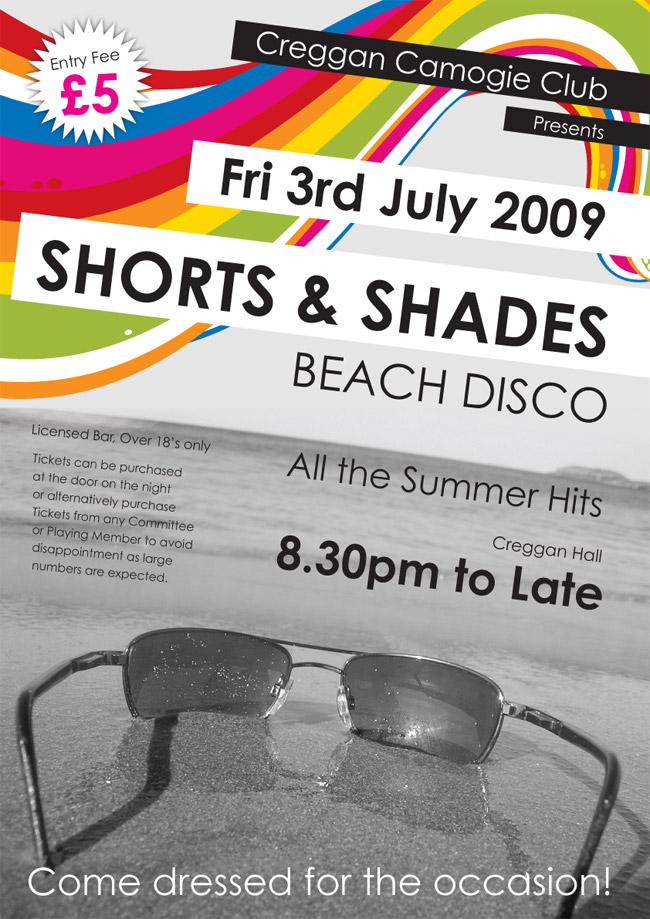 ...
more