News
News Item:
Sharing from the McLarnon Family
11 August 2016
Hi guys,
I'm sending everyone I know this link to my cousins fundraising page. I've never done this kind of thing before as I know everyone has charities close to their hearts. My c
...
more
Match Report:
South West "Super 7's Summer" Camogie Blitz
31 July 2016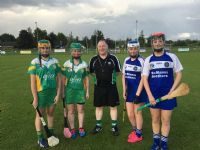 On Tuesday 28 June a number of south west clubs got together to host a 7-a-side minor camogie blitz.
The brainchild of Cargin camogie coach and Antrim camogie referee Jimmy Totten
...
more
News Item:
Hurl with Me Programme
26 July 2016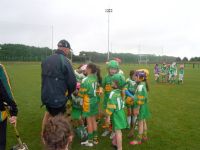 On Sunday 26th of June the Hurl With Me programme came to an end with a national blitz day in Abbotstown, Dublin in the National GAA Training Centre. Creggan were placed in group 2 again
...
more
Match Report:
All-County U16 B Camogie League
26 July 2016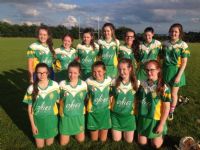 Tir na nOg Canter to Victory
Creggan recently felt the wrath of local rivals Tir na nOg in the U16 camogie league.
The Kickhams girls were handicapped by the loss of a number of key
...
more
News Item:
KICKHAMS CREGGAN GAC SUMMER TRAINING CAMP
21 July 2016
The Club's next summer camp is on Monday 22nd August to Friday 26th August.

Age 4-6 9.30am-12.30pm
Age 7+ 9.30am-2.00pm

The cost for each camp will be £25
...
more
Congratulations:
Well done John McKeague
18 July 2016
Creggan man
John McKeague
has been part of Ireland's team in the World Lacrosse Championships in Vancouver, Canada.
John won the man of the match in Ireland's victory ove
...
more
IMPORTANT:
Cul Camp Notice
17 July 2016
***NOTE***

If your child is going to the Cul Camp or Saffron Og starting tomorrow morning (Mon18th July) can you contact Tony ASAP so as he can have enough coaches to cover the numbe
...
more
IMPORTANT:
Kellogg's GAA Cúl Camp 2016
12 July 2016
IMPORTANT NOTE:
The last chance for Cul Camp & Saffron Og registration is this Thursday 14th July @ 8.00pm to 9.00pm.

...
more
IMPORTANT:
Kellogg's GAA Cúl Camp 2016
06 July 2016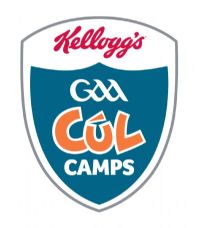 *** IMPORTANT CUL CAMP REGISTRATION INFO ***
There will be a registration for Kellogs Cul Camp 2016 on Friday 8th July at the new pavilion between 7.30pm to 8.30pm



...
more
Congratulations:
John McKeague's going to represent Ireland
04 July 2016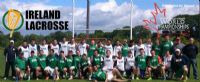 Congratulations to
John McKeague
, Creggan footballer and brother of Murtagh, who left on 3rd July for three weeks to represent Ireland in the
World Lacrosse Championships in Vancouv
...
more