News
Event:
Club Coffee Morning
07 September 2016
Club coffee morning on sat 9.30-12.30

PLEASE COME ALONG & SUPPORT
...
more
News Item:
U10 Castledawson Football Blitz
07 September 2016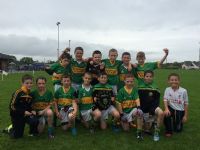 Well done to our U10 footballers and mentors who won the recent Castledawson Blitz!
Great to see! Keep it going lads!

...
more
Congratulations:
Minor Footballs Crowned Back To Back All County League Champions
05 September 2016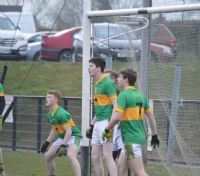 Congratulations to the Minor Football players and management on being crowned the All County Division 1 League Champions for the second year running. This is a just reward for the time, effo
...
more
Fixtures:
Championship matches this weekend
01 September 2016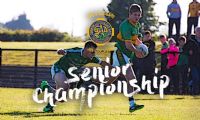 This weekend the club has three Championship games on starting with one on Friday and two on Saturday. Lets really get out and support each of the teams and give them as much encouragement as we can to ...
more
News Item:
Sharing from the McLarnon Family
11 August 2016
Hi guys,
I'm sending everyone I know this link to my cousins fundraising page. I've never done this kind of thing before as I know everyone has charities close to their hearts. My c
...
more
Match Report:
South West "Super 7's Summer" Camogie Blitz
31 July 2016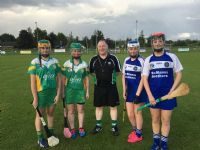 On Tuesday 28 June a number of south west clubs got together to host a 7-a-side minor camogie blitz.
The brainchild of Cargin camogie coach and Antrim camogie referee Jimmy Totten
...
more
News Item:
Hurl with Me Programme
26 July 2016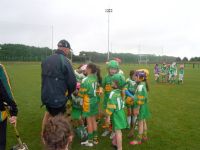 On Sunday 26th of June the Hurl With Me programme came to an end with a national blitz day in Abbotstown, Dublin in the National GAA Training Centre. Creggan were placed in group 2 again
...
more
Match Report:
All-County U16 B Camogie League
26 July 2016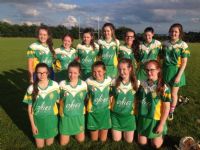 Tir na nOg Canter to Victory
Creggan recently felt the wrath of local rivals Tir na nOg in the U16 camogie league.
The Kickhams girls were handicapped by the loss of a number of key
...
more
News Item:
KICKHAMS CREGGAN GAC SUMMER TRAINING CAMP
21 July 2016
The Club's next summer camp is on Monday 22nd August to Friday 26th August.

Age 4-6 9.30am-12.30pm
Age 7+ 9.30am-2.00pm

The cost for each camp will be £25
...
more
Congratulations:
Well done John McKeague
18 July 2016
Creggan man
John McKeague
has been part of Ireland's team in the World Lacrosse Championships in Vancouver, Canada.
John won the man of the match in Ireland's victory ove
...
more