News
Event:
Thomas Devlin Motors Sponsored Ulster U21 Club Football Champions Tournament
Friday, December 30, 2011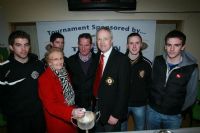 Last night at
Kickhams Creggan GAC
was the beginning of the
Thomas Devlin Sponsored Ulster U21 Club Football Tournament.
On the night each U21 County Champions were drawn out from the ...
more
Congratulations:
Grand Christmas Draw Winners
Wednesday, December 21, 2011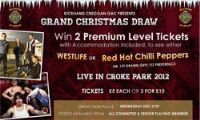 Congratulations
to our winners of the Grand Christmas Draw!
We would just like to thank everyone for supporting the club and buying tickets for this great draw. It could not hav
...
more
Reminder:
Club Gear Ordered For Christmas
Tuesday, December 20, 2011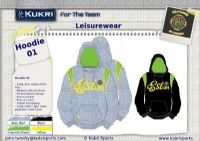 Anyone who has
club gear ordered for christmas
from Peter McCollum must collect it on
Tuesday
night at the
old hall
between 6.45pm and 7.30pm.
...
more
Congratulations:
Juvenile Presentation Night Awards
Saturday, December 17, 2011
There was a massive turnout in the Creggans newly refurbished hall tonight for the Juvenile Presentation.

The compere for the night was Sean M

... more
Event:
Juvenile Presentation Night
Friday, December 16, 2011
The

Juvenile Presentation Night

will take place
on

Friday 16th December

in the Pavilion at

7:
...
more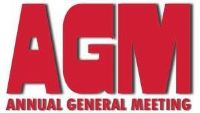 AGM
Tonight 5th December @ 7:30pm SHARP in the Pavilion.
As you know there are a number of people standing down from their roles this year so there are positions up for
...
more
Upcoming Event:
So just what is 'Green or Yellow'?
Friday, December 2, 2011
So what exactly will be happening at 'Green or Yellow' on Saturday Night? Well here is a taster of what you will be expected to back on the outcome...

Some skills involved and some do
...
more
Upcoming Event:
Green or Yellow TICKETS ON SALE
Monday, November 28, 2011
UPDATE:
The last chance to purchase your tickets for 'Green or Yellow' will be this
Wednesday 30th December
in the pavilion. Warning though...they will be on a first come first s
...
more
Upcoming Event:
Tickets on SALE for GREEN OR YELLOW!
Friday, November 25, 2011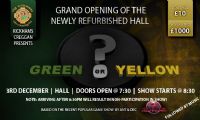 Folks,
Now that pay day has come upon us, set aside a tenner and come up to the Pavilion on Saturday @ 1pm and grab yourself your ticket for next Saturday nights big night out...."Green or Yell ...
more
Fixtures:
Ulster Junior Hurling Final REPLAY - Creggan v Burt - this Sunday 20th Nov in Armagh
Wednesday, November 16, 2011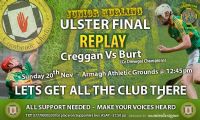 Everyone who was in Clones for the first round of this Ulster Hurling Final knows how nail biting it was! The boys fought very hard against an experienced and well rounded Burt team and despite it not ...
more