News
Match Report:
All County Feile na nGael 'B' Final
14 May 2011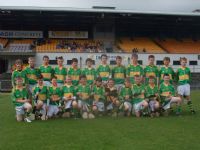 Kickham's 2-4, Oisin's 1-2
The Feile na nGael 'B' final took place at Casement Park on Saturday with the North Antrim champions Oisin's, Glenariffe up against the South West champions, Kick ...
more
News Item:
Creggan teams up with Linwoods Foods
05 May 2011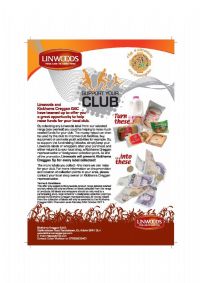 Support your Club by buying Linwoods products in your local shops...see images for full details.
There's a few boys around that wont have to be asked twice when there's eating involved!
...
more
Event:
Stephen & Teddy complete the Belfast Marathon
03 May 2011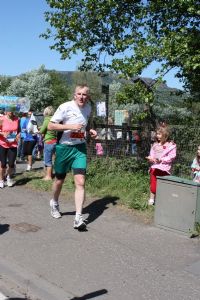 Stephen Colgan & Teddy McKeown want to pass on their thanks and appreciation to all for the donations and support made to them on behalf of the Macmillan Cancer Support charity. They wo ...
more
News Item:
Clean Sweep for Kickham's Skill Stars!
03 May 2011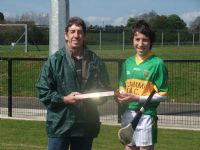 The two Kickham's representatives made it a clean sweep in the recent South West Antrim Feile Hurling Skills competition, with Conor Small winning the competition and Donal Carey coming seco ...
more
Match Report:
SW Feile na nGael FINAL
29 April 2011
In a derby match at sun kissed Toome on Sunday evening, Kickham's U14 hurlers won the South West Antrim, Thomas McCann Plasterers Feile na nGael final, beating local rivals Tir na nOg Randals ...
more
News Item:
New Sponsor...New Jersey
29 April 2011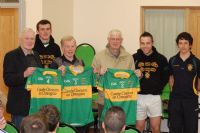 Kickhams Senior Footballers are wearing a new jersey for the 2011 ACFL Div. 1 Campaign. The Club would like to express their thianks and gratitutde to those involved in sponsoring the team this year ...
more
Upcoming Event:
5K Fun Run & Walk
18 April 2011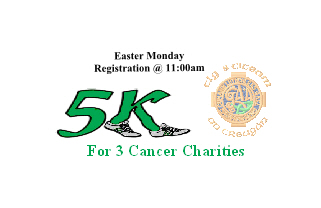 ...
more
Upcoming Event:
QUIZ NIGHT FOR ROMANIA
10 April 2011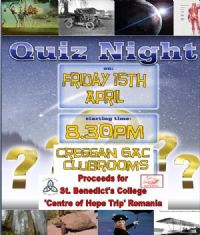 Once again Sean McAuley is travelling to Romania this year to help those much much more unfortunate than ourselves.
This year he has gathered up a band of helpers from the Club to help as well. ...
more
News Item:
SW Feile U14 Hurling Semi Final
08 April 2011
Creggan U14 hurlers are playing Glenavy in the South West Felie semi final on Sunday at 1pm in Glenvay.
We leave from the hall at 1130 am.
Please come along and show your support.
...
more
News Item:
Silverbridge 7's
04 April 2011
Congratulations to our minor footballer's who participated...and won the Silverbridge 7's Competition on Saturday.
"Your team & managers done brilliant showing great sportsmanship and this a ...
more