News
Meeting:
EGM & Info Night
Monday, September 5, 2011
There will be an
Extraordinary General Meeting & Info Night
0n
Tuesday 6th Sept
in the Pavilion commencing @
7:30pm
SHARP.
...
more
Fixtures:
SFC Semi-Final GAME BACK ON
Friday, September 2, 2011
Due to GAA by-laws tonight's game MUST go ahead as schedule.
Due to the untimely passing of Leigh Martin's mother, t
...
more
Fixtures:
Ladies Football Championship FINAL
Wednesday, August 31, 2011
The Club would like to wish our Ladies Senior Footballers and Management Team the very best of luck in the All County Championship Final on Thursday evening...
BRING IT HOME!
...
more
News Item:
Conor McCann...mean & moody!
Wednesday, August 17, 2011
Check out the pics from of our fellow Creggan clubman Conor McCann, Captain of the Antrim U21 Hurlers in Dublin yesterday for the Bord Gais Energy GAA Hurling Under 21 All-Ireland Championsh
...
more
Match Report:
ACJHC - Kickhams Vs Cushendun
Wednesday, August 17, 2011
All County Junior Hurling Championship
14 August 2011
The senior hurlers had a great win on Sunday evening against
...
more
Upcoming Event:
Creggan Ladies Football Fundraiser
Thursday, July 28, 2011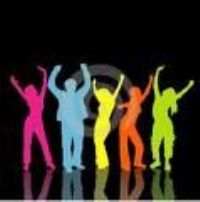 Creggan Ladies Fotballers are having a fundraising disco this coming Friday night (29th July) in Marrion's Bar Randalstown.
Please come along and show your support!
...
more
Upcoming Event:
Kickhams Creggan Summer Camp!
Friday, July 22, 2011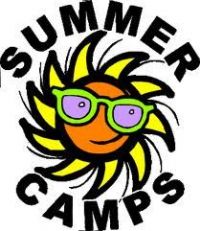 Kickhams Creggan's 'End of Summer' camp will be held
22nd to 26th August
and the price is £35 per child with no family deals.
Each child will recieve the new Kickhams black shirt so if ...
more
News Item:
High Tea in a Big House...
Tuesday, July 19, 2011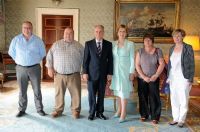 President Mary McAleese hosts a Garden Party for GAA Social Initiative Participants...
...
more
News Item:
Ciara McAuley - Feile na nGael Skills Star
Saturday, July 2, 2011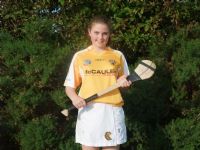 Our own Ciara McAuley was the Antrim representative at the recent Feile na nGael National Camogie Skills competition held in Galway.
Ciara competed against twenty-two other young camogie ...
more
Upcoming Event:
Club Aontroma Golf Classic
Saturday, July 2, 2011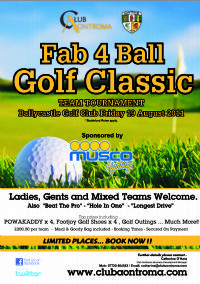 ...
more