News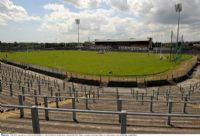 A Chairdre
Next Friday the 11th May
every county in Ireland will host an open
night in advance of the forthcoming Championships.
Casement Park will open the gates to al
...
more
Match Report:
Creggan win hard earned point
07 May 2012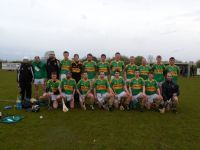 Kickhams Creggan 1-09 St. Mary's Rasharkin 2-06
A late point from Conor McCann gave Creggan a share of the spoils in this home Division 3 hurling league game. Always close, four poin
...
more
Match Report:
Kennedy Center Division 1 Football - Kickhams Creggan V St Brigids
03 May 2012
Creggan Pick Up First League Points
Creggan playing at home picked up their first points in the Division 1 Football league when they proved much to strong for visiting St Brigids. It
...
more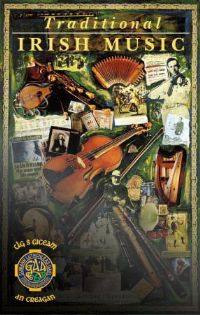 Session of
traditional music, song and dance @ Creggan Pavilion on Sunday 13 May 6 pm - 8
.
All children, teenagers, parents welcome. Come along to play, sing etc or simply to e
...
more
Match Report:
Thornton Roofing O'Cahan Cup Semi Final
29 April 2012
Casements Portglenone 0-9
Kickhams Creggan book their place in decider
Friday 20th April
...
more
Congratulations:
The Thomas McCann Plasterers, South West Feile na nGael Skills final
24 April 2012
Players who braved the elements to participate in the SW final of the Feile na nGael hurling skills, held at Ahoghill on Saturday.
Stephen Carey (Tir na nOg, Randalstown), Dermot Carey (Kickham
...
more
Match Report:
The Thomas McCann Plasterers, South West Feile na nGael final
24 April 2012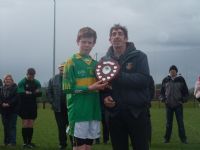 Kickham's 7-08 v 0-02 Tir na nOg
On Saturday at a wet and miserable Ahoghill, the U14 hurlers of Kickhams and Tir na nOg played out a very entertaining South West Feile na
...
more
Match Report:
SW U14 Hurling Feile na nGael semi-final
16 April 2012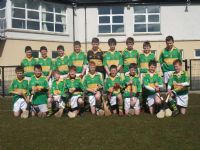 Kickhams, Creggan 2-08 v 1-02 All Saints, Ballymena
The U14 hurlers of Kickhams and All Saints served up a fantastic display of Feile na nGael hurling at a sun drenched Creggan on
...
more
Event:
St Benedict's Table Quiz
12 April 2012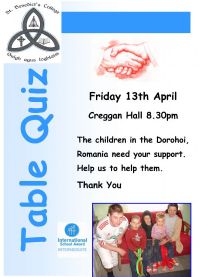 St Benedict's will be having a table quiz in aid of poor Romanian families in Dorohoi
On
Friday the 13th of April at Creggan Hall
starting at
8:30pm
...
more
News Item:
Eugene McAlynn 5K Fun Run
10 April 2012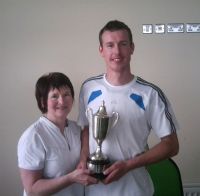 Eugene was always associated and a member of Kickhams GAC not known for any football or hurling skills but always as a great runner. Anyone driving to Antrim or coming from it would have seen Eu
...
more