News
Meeting:
Kickhams Creggan Club Meeting - 11th September
31 August 2015
Congratulations:
All Ireland Ticket Draw winners!
30 August 2015
The winners of the All Ireland ticket raffle were: Page Devlin of the Creeve Road won the football tickets and Gabriel Sargent also of Creeve Road won the hurling tickets.
A massive thank you to
...
more
IMPORTANT:
Parking Information for Hurling Championship Match on Sunday
26 August 2015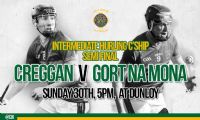 A Chara

Parking facilities for Championship games on Sunday 30th Aug in Dunloy are as follows,

All players and officials will be parked in club grounds near changing rooms, the
...
more
News Item:
All Ireland Finals Draw
24 August 2015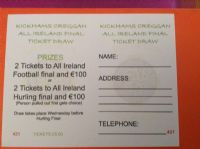 Kickhams Creggan All Ireland Final's Draw....2 fantastic prizes up for grabs!

2 All Ireland Football Final Tickets plus €100 OR 2 All Ireland Hurling Final Tickets plus €100.
Draw
...
more
Creggan Camogie Club:
Shield Victory in Bellaghy for our young camogs!
23 August 2015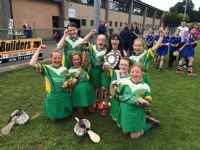 Congratulations to our young
P5 & P6
camogs winning the Shield competition yesterday in the Bellaghy Camogie Blitz!
...
more
Health & Wellbeing Event:
Nourish Your Wellbeing
18 August 2015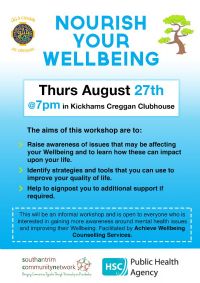 The Health & Wellbeing Initiative are having another workshop. Have an open mind and come along....
...
more
News Item:
Creggan Summer Camp
16 August 2015
The details for the Creggan Summer Camp are as follows:
Days: Monday - Friday
Time: 10AM - 2.30PM (
Except Friday as it finishes at 1PM
)
Pric
...
more
IMPORTANT:
Summer Camp REGISTRATION
12 August 2015
REMINDER:
The last date for registration to our 2nd Summer Camp is on Thursday 13th at the New Pavilion from 7:00pm to 7:30pm.
SPREAD THE WORD PLEASE!
...
more
Match Report:
Minor Hurling Vs St. McNesis
07 August 2015
THE CREGGAN MINOR HURLING LADS GOT OFF TO A FINE START, NOTCHING UP 7 POINTS WITHOUT REPLY, BUT A FEW MOMENTS OF INDECISION IN MIDFIELD HAD CREGGAN GIVING AWAY TWO SOFT GOALS ALLOWING T
...
more
News Item:
Message of thanks from all at Balinderry
05 August 2015
CLG Seamroga Baile an Doire have circulated this expression of sincere thanks on behalf of their club to all of the Association's units.
They are deeply indebted to the kindnes
...
more