News
Wednesday, January 13, 2016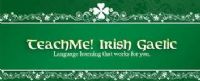 Irish classes resume on
Thursday 14th January at 8pm
in the club pavilion and will continue at the same time each week.
With the success of the Irish classes r
...
more
News Item:
Michelle O'Neill & Declan Kearney Club Visit
Wednesday, December 23, 2015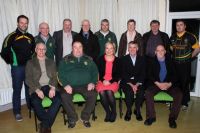 Kickhams GAC welcomed Michelle O Neill Minister of Agriculture and Declan Kearney National Chairperson to our club to thank them for helping to secure the funding for th
...
more
Monday, December 21, 2015
The Annual General Meeting will take place on Sunday January 3rd at 4.00pm in Creggan Social Room.
Please make an effort to attend, as the Club is run by the decisions of its
...
more
IMPORTANT:
JUVENILE PRESENTATION
Wednesday, December 2, 2015
JUVENILE PRESENTATION - Friday 4th December! Always a big night and extremely important to recognise the efforts of all our youth teams and groups!
...
more
Upcoming Event:
Green or Yellow - TONIGHT
Saturday, November 28, 2015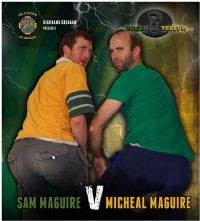 Tonight is our eagerly anticipated event 'Green or Yellow'.
The first game starts at 8PM sharp so get down early. Here are only a sample of what we have in store for you all.
...
more
Health & Wellbeing Event:
Social Isolation
Sunday, November 22, 2015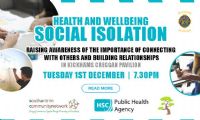 This event is facilitated by
Achieve Wellbeing Counselling Services
and they want to raise awareness of the importance of connecting with others and building relationships.
I
...
more
Reminder:
Gaelic Life All Star Voting
Saturday, November 21, 2015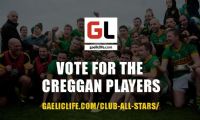 A number of the Creggan lads have been nominated for the Gaelic Life Club All Stars after the Ulster series.
This involves online voting for each player in their position and
...
more
Upcoming Event:
Green or Yellow
Saturday, November 21, 2015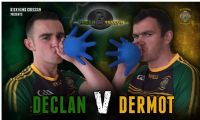 1 week to go!
It's just 1 week to go to Green or Yellow next
Saturday 28th November
2015.
A number of the challenges on the night have already been released with a number
...
more
Congratulations:
Coffee Morning Donations
Wednesday, November 4, 2015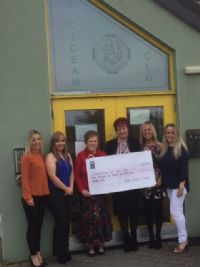 Briege Bateson and family would like to thank all who attended and supported the Coffee Morning on 4th July in Kickham's Creggan GAC and for all the generous donations.
A t
...
more
Upcoming Event:
Camogie Coaching Camp
Friday, October 16, 2015
See attachment for upcoming Camogie Coaching Camp if anyone is interested in attending.
...
more