Welcome - Kickhams GAC Creggan Official Website
Latest News
Event:
the inaugural Richard Johnston Memorial Football Tournament
18 September 2019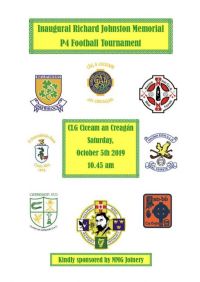 On Saturday, October 5th, Kickhams Creggan will welcome 7 Clubs from Antrim, Derry, and Tyrone, for the inaugural Richard Johnston Memorial P4 Football Tournament. Richard passed a
...
more
News Item:
Be apart of the Kickhams Scór na nÓg team
17 September 2019
‪Anyone wishing to take part in Scór na nÓg (under 17 on 1st January) please contact Paddy our cultural officer on pgmcateer@gmail.com as soon as possible‬ please.
...
more
Congratulations:
The men of '69
16 September 2019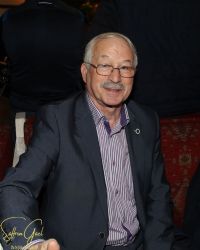 50 years ago, on September 14th 1969. Antrim's most successful team beat Roscommon in the All Ireland U21 Football Championship Final in Croke Park.
...
more
Event:
Creggan Wheelers club sportive
12 September 2019
On Saturday 14th September at 2.30pm, Creggan Wheelers will hold a kids fun cycle for children of the club and local area as part of the Wheelers first ever club charity sportive
...
more
News Item:
Adult Irish Classes
05 September 2019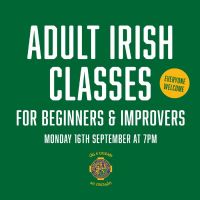 Adult Irish classes will commence for Beginners and improvers in the pavilion at Kickhams GAC Creggan on Monday 16th September beginning at 7pm.
Contact pgmcateer@gmail.com
...
more
Reminder:
Order New Creggan Club Gear 2019
05 September 2019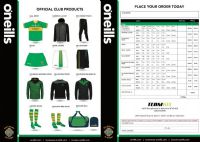 The new Creggan club gear can now be ordered. Order forms can be downloaded below and they must be completed and returned directly to TeamKit in Ballymena as a de
...
more
Séarlas Ciceam an Creagán a Chairde.


Tá fáilte romhat chuig suíomh idirlín oifiguil Séarlas Ciceam an Creagán.
Ta Club Séarlas Ciceam CLG suite ar bhruach Loch nEachach ar an Chreagán i gContae Antroma. Tá club CLG gníomhach againn ina bhfuil 700 ball ar fad. Cuireann an club réimse leathan d'imeachtaí spóirt, sóisialta agus forbartha ar fáil don phobal áitiúil.
Bunaíodh an club sa bhliain 1924 agus tá sé ag freastal ar mhuintir na háite go dtí an lá inniu. Tá na cluichí Gaelacha mar atá peil Ghaelach, Ionanaíocht agus Camógaíocht ag croílár an chlub agus muid ag freastal ar gach leibhéal ó aois faoina deich go dtí leibhéal na sinsear. Áis iontach atá sa Chlub Sóisialta áit ar féidir leis na baill sinsearacha agus a gcairde sult a bhaint as cúpla deoch agus píosa craic. Bainigí sult as bheith ag amharc ar an suíomh seo agus a bhfuil le feiceáil air. Gliogáil ar leabhar na gcuairteoirí agus fág teachtaireacht do na baill. Déan seic ar na torthaí peile is déanaí agus ar an trachtaireacht ar na cluichí. Faigh amach cad iad na himeachtaí eile atá ar siúl agus cé atá chun tosaigh sna cinnlínte.
Tá súil againn go mbainfidh tú úsáid agus taitneamh as, agus go bhfillfidh tú orainn go luath....
Stiúrthóir Gréasáin
Welcome to the official website of Kickhams GAC Creggan.
Kickhams GAC Creggan is located on the shores of Lough Neagh in Creggan, Co. Antrim and we are an active Gaelic Athletic Club with a total membership of over 700. The club provides a wide range of sporting, social and developmental activities to accommodate our local community.
Founded in 1924 it has continuously served our community in South West Antrim until the present day. With a strong gaelic games ethos the GAC provides both gaelic football, hurling and camogie for boys and girls of all age groups from under-10s to senior level. Additionally the Social Club provides an enjoyable social setting where senior members and their friends can meet for a drink and a bit of craic. Enjoy perusing through our club web site and it's activities. Visit the Guestbook and leave messages for members. Check on the latest football results and match commentaries. Find out what other activities are going on and who is hitting the headlines.
Is mise le meas
Olcan McAteer,
Chairperson.