News
News Item:
Creggan Primary 200 Draw / Aviva Community Fund Voting
Wednesday, May 6, 2015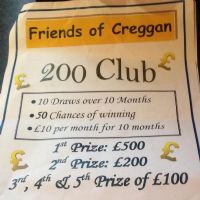 Friends of Creggan Primary School 200 Club Draw is on now. This is a monthly ticket competition with fantastic prizes to be won each month. All tickets have been sent home with pupils at Creggan PS
...
more
IMPORTANT:
Message from the McGrenaghan Family and Kickhams Creggan GAC
Wednesday, May 6, 2015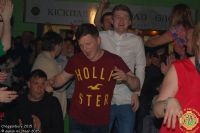 Hello Everyone,
As we all know Conleth is battling away as we know he will do. We as a club really appreciate the kind words of support and offers of help from members, friends and
...
more
Match Report:
U16 Hurling
Tuesday, May 5, 2015
Resisting all temptations just to open the Jaffa Cakes and watch a trilling World Snooker Final, the U16 hurlers got back to winning ways on Monday night with a win over St MacNissi's. After
...
more
News Item:
Message from John & Nuala Mc Grenaghan and their family.
Sunday, May 3, 2015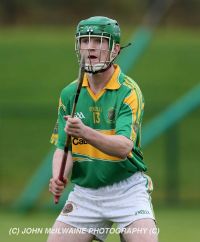 John, Nuala and the family have asked to pass on their sincere thanks to everyone in the Club and the Community.
The support and offers of help they have received from all o
...
more
News Item:
Blood Drive - Thanks to all
Friday, May 1, 2015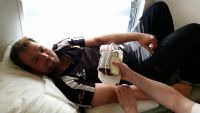 A massive thanks to everyone that came out yesterday to the blood drive and gave blood. Once again the numbers were large which shows the importance we place on this event. Well done to all.
...
more
Upcoming Event:
Cwmbach Male Choir
Thursday, April 30, 2015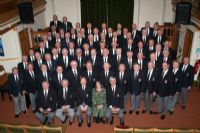 On Bank Holiday Monday 4 May, after their Concert, the Cwmbach Male Choir will be coming to Creggan for refreshments! The choir will be made up of 60 people and will be there from 10:00p
...
more
Creggan Camogie Club:
Recent Results
Wednesday, April 29, 2015
Undefeated last week...keep it up girls!
Senior camogie
Creggan 1-7 Tir Na nOg 0-6
Minor championship
Creggan 1-7 Portglenone 0-9
U16
Creggan 2-7
...
more
Match Report:
U16 hurling Kickhams Creggan Vs Loch Mor Dal gCais
Tuesday, April 28, 2015
U16 Hurling
Creggan hurlers missed the chance to put the disappointment of the SW Féile Final defeat behind them when they lost to Loch Mór Dál gCais for the second time in 24 hours
...
more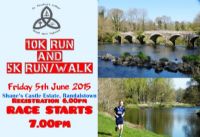 This might be of interest to some of our members...
...
more
Creggan Camogie Club:
Gear
Tuesday, April 28, 2015
Creggan Camogie Club
Kitbags £15
Training top U 10,12,14 - £5
Available from Shauna Mc Bride at school or at training

...
more