News
Coaching:
Child Protection
Tuesday, June 5, 2018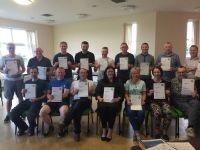 We would like to express our thanks to @ulsterGAA Matthew Gribben for delivering the excellent Child Safeguarding course tonight.
Congratulations to all who completed.


...
more
News Item:
Big turnout for Cranfield information night
Monday, June 4, 2018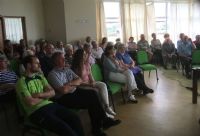 There was a big turnout for the presentation by Dr Siobhan McDermot from Queens University outlining work she has carried out with Lough Neagh Partnership and Creggan Local Heritage Group. One ...
more
Match Report:
U12s An Riocht Tournament
Monday, May 21, 2018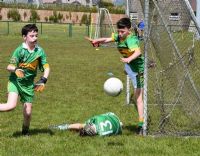 Our U12s took part in the prestigious An Riocht tournament on Saturday. They played Sarsfields (Antrim), Shane O'Neills (Armagh) & eventual winners O'Donovan Rossa (Derry) in the group s
...
more
IMPORTANT:
IMPORTANT DATE - IMPORTANT BUSINESS!
Monday, May 21, 2018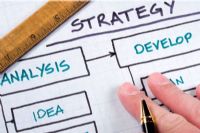 Club Development Meeting Thursday 24th May. Anyone interested in contributing to the Clubs 5 year development plan is invited to attend @ 7:00pm.
It's your club so come
...
more
Heritage:
Cranfield ecclesiastical site Presentation Night
Wednesday, May 16, 2018
Dr. Siobhan McDermot from Queens University Archaeological Department and Liam Campbell from Lough Neagh Partnership will give a presentation on the Cranfield ecclesiastical site in Creggan
...
more
IMPORTANT:
NO Dogs on Club Premises
Thursday, April 26, 2018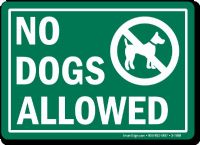 ALL - This is a gentle reminder to all that for Health & Safety reasons dogs are NOT ALLOWED on club property. If by chance any member who sees someone walking their dog on Club property
...
more
Coaching:
Girls Fundamental Skill Sessions
Wednesday, April 25, 2018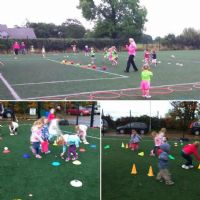 Fundamental skill sessions will be starting on Saturday 28th April 10-11am. We will have all equipment provided. So if your daughter is in Nursery
!-- p.p1> ...
more
News Item:
Creggan Local Heritage Group Coffee Morning
Saturday, April 14, 2018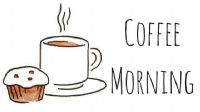 Creggan Local Heritage Group will hold a
Coffee Morning
and
display of local memorabilia
in the pavilion at Kickhams GAC on
Saturday morning 28th April from 10:00am to 1:00p
...
more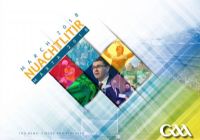 GAA Monthly Newletter
...
more
Event:
Concussion Workshop
Wednesday, March 14, 2018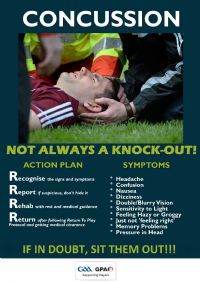 Concussion workshop on Wednesday 21st March @ 8:00pm in the pavilion.
All coaches and parents are welcome to come, learn and engage in what should be a very worthwhile workshop.
...
more