News
IMPORTANT:
Club Registration Season 2017
21 March 2017
LAST chance for Club Membership payment is Monday 27th March 7:00-7:45pm.
Remember NO pay; NO play; NO exceptions

...
more
Congratulations:
Macrory Cup Final 2017
16 March 2017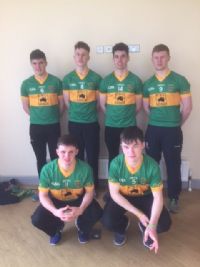 We would like to wish our Club men who will be representing St Marys Grammar Magherafelt the very best of luck on St. Patricks Day in the Macrory Cup Final.
Jamie
...
more
Pedal the Pond Cycle 2017:
Latest Spin Classes
16 March 2017
Latest Spinning Classes now Released:
Block starting Monday 20th March for 4 week period.
Monday @ 6:30pm - Terry
Monday @ 7:30pm - Donal
Tuesday @ 7:00pm - Kiera
...
more
Pedal the Pond Cycle 2017:
PEDAL THE POND 2nd REGISTRATION NIGHT
14 March 2017
We will be running a second Cycle Registration Night for all those that were unable to attend the launch back in January.
Friday 24th March starting at 7:00PM SHARP.
Th
...
more
IMPORTANT:
FINAL CLUB REGISTRATION
13 March 2017
****CLUB REGISTRATION REMINDER****
FINAL Club Registration day is on Wednesday 15th March @ 7:30pm to 9:00pm and anyone who is currently not registered must be there!
Rem
...
more
Pedal the Pond Cycle 2017:
Downloadable Forms
16 February 2017
You can find some useful documents relating to the Pedal the Pond Cycle in the Administration Section.
Find the Administration tab on the left hand side
<<<<-
...
more
Pedal the Pond Cycle 2017:
New Spin Class Information
14 February 2017
UPCOMING SPIN CLASSES @ CREGGAN GYM:

Mondays @ 7:00pm
Tuesdays @ 7:00pm
Wednesdays @ 7.30pm
Thursdays @ 7:00pm
Fridays @ 6:30pm

To book your place contact Kiera Mag
...
more
Pedal the Pond Cycle 2017:
Schedule of Events
07 February 2017
****REMINDER****
Here is the schedule of events for Thursday's Launch. Come early!

...
more
Health & Wellbeing Event:
A talk on Depression
07 February 2017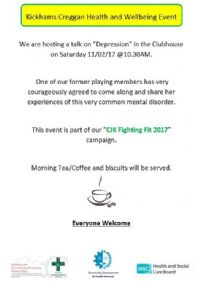 Please come along if you can and share in this very important and relevant issue in todays society.
This Saturday 11/02/17 @ 10.30am.



...
more
Match Report:
U10 Football
06 February 2017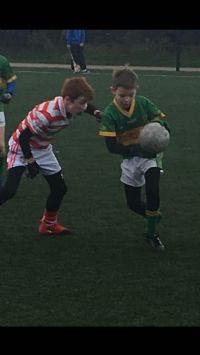 St. Pauls young footballers came to Creggan on Saturday as our opponents in an U10 challenge match. A thoroughly good day was had by all and some nice football displayed by both sides.
...
more