News
Congratulations:
Creggan Brothers to Battle it Out in 'CASEMENT CUP FINAL'
07 November 2014
The two Rice brothers will compete on Friday, 07 November 2014 in 'The Casement Cup Schools Final'.
Cormac (right) will be r
...
more
Congratulations:
U13 Hurlers win 2014 Scullion Hurls Hurling Div 2
03 November 2014
Well done to the Creggan U13 hurlers. They won the 2014 Scullion Hurls hurling blitz under lights in Ahoghill beating Lough Mor Gaels 2.2 to 0.1 in the final.
Keep up the hard work!
...
more
Congratulations:
U16 'B' All County Hurling Final
14 October 2014
In perfect autumnal sunshine and with only a goal separating the teams at half time, it was all to play fo
...
more
Fixtures:
U16A Football Final
03 October 2014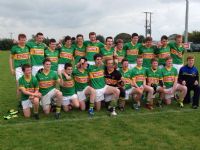 The U16A All County Football Final is on this Sunday @ Whitehill. Throw in time: 12.45pm.
Versus: St Brigid's
Come out and support the team before the heading back to Creggan for the L
...
more
News Item:
GALA TICKET COMPETITION!
11 September 2014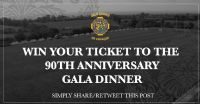 Kickhams Creggan are giving you the opportunity to win
YOUR
ticket to the
90th Anniversary Gala Dinner
of our club at Tullglass House Hotel in Ballymena on
...
more
Event:
Kickhams Creggan 90th Anniversary Gala Dinner
09 September 2014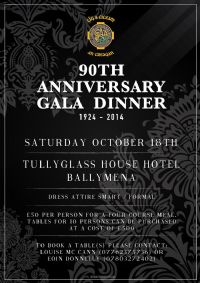 This year we are celebrating our clubs
90th Anniversary
and are having a Gala Dinner on
Saturday October 18th
at
Tullyglass House Hotel
in
Ballymena
.
...
more
Congratulations:
All County Minor B Hurling Final
08 September 2014
From the moment Conor Small struck his first point after only
...
more
Creggan Camogie Club:
U10 & U12 Blitz Convoy, Donegal
07 September 2014
U10 and U12 camogs travelled to Conoy, Donegal recently to participate in an Ulster Blitz. Excitement built as the day drew closer and it was easy to see that the girls were relish
...
more
Creggan Camogie Club:
U12 Ulster Blitz Clones
07 September 2014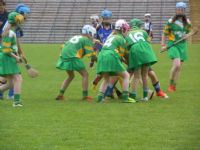 U12 Camogs travelled to Clones for the next outing and again showed a great determination and skill level against some tough opposition. In our section we met Bellaghy, Ballinascre
...
more
Upcoming Event:
Good luck to our Tipperary Friends
06 September 2014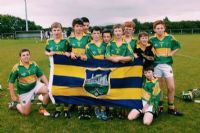 Earlier this year we hosted Emly Treacys from West Tipperary at the Féile held in Ulster. Both clubs got on very well over the entire weekend and we would like to wish Tipperary good luck in the All Ir ...
more