News
Congratulations:
Well done John McKeague
Monday, July 18, 2016
Creggan man
John McKeague
has been part of Ireland's team in the World Lacrosse Championships in Vancouver, Canada.
John won the man of the match in Ireland's victory ove
...
more
IMPORTANT:
Cul Camp Notice
Sunday, July 17, 2016
***NOTE***

If your child is going to the Cul Camp or Saffron Og starting tomorrow morning (Mon18th July) can you contact Tony ASAP so as he can have enough coaches to cover the numbe
...
more
IMPORTANT:
Kellogg's GAA Cúl Camp 2016
Tuesday, July 12, 2016
IMPORTANT NOTE:
The last chance for Cul Camp & Saffron Og registration is this Thursday 14th July @ 8.00pm to 9.00pm.

...
more
IMPORTANT:
Kellogg's GAA Cúl Camp 2016
Wednesday, July 6, 2016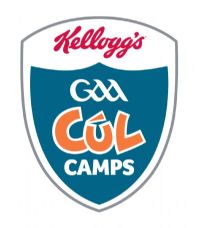 *** IMPORTANT CUL CAMP REGISTRATION INFO ***
There will be a registration for Kellogs Cul Camp 2016 on Friday 8th July at the new pavilion between 7.30pm to 8.30pm



...
more
Congratulations:
John McKeague's going to represent Ireland
Monday, July 4, 2016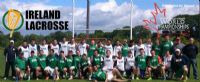 Congratulations to
John McKeague
, Creggan footballer and brother of Murtagh, who left on 3rd July for three weeks to represent Ireland in the
World Lacrosse Championships in Vancouv
...
more
Upcoming Event:
Kellogg's GAA Cúl Camp 2016
Thursday, June 30, 2016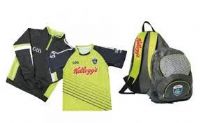 It's that time of year again and the preparations are well underway for this year's Kellogg's Cúl Camp 2016.

Kickhams GAC will be running their Kellogg's GAA Cúl Camp from Mon
...
more
Event:
St Olcan's Festival
Tuesday, June 21, 2016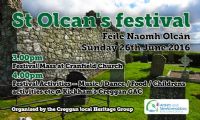 St Olcan's festival - Sunday 26th June 2016
3:00
Cranfield Sunday Mas
...
more
Reminder:
BBQ Tickets on Sale
Sunday, June 19, 2016
For anyone looking to buy tickets for Saturdays Club BBQ they will be on sale Monday 20th @ 7:30pm in the New Pavilion.
Please support your Club events.
...
more
Creggan Camogie Club:
All-County U16 B Camogie League
Monday, June 13, 2016
Creggan 8-05 Rasharkin 7-01
Creggan U16 camogs finally broke their duck on Friday evening, registering the first win of the campaign in the All-County U16 B League.
Defeat
...
more
Upcoming Event:
Summer BBQ Saturday 25th June 2016
Friday, June 10, 2016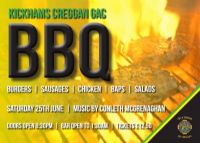 So with all the fine weather we have been having lately...come and join us for a Summer BBQ! We will be flipping burgers, rolling sausages and whatever you do with chicken....there will be a
...
more