News
Match Report:
U14 'B' Hurling Feile Final
16 May 2009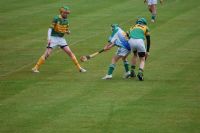 U14 'B' Hurlling Feile Final
16 May 2009
Kickhams Creggan 0-09
Glenshesk 2-02
Creggan U14 hurlers went to Casement today and returned home with the Feile trophy after a gutsy p ...
more
Reminder:
County Feile Final
14 May 2009
Creggan U14 hurlers are contesting the County Feile Final this Saturday 16th May against Glenshesk. The venue is Casement park and the throw-in is at 12:00.
Lets get the numbers out and c ...
more
Event:
125th Anniversary of GAA
12 May 2009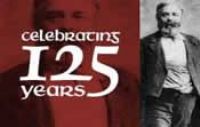 Match Report:
ACHL Div. 4B - Recent Matches
08 May 2009
Creggan 6-11
Larne 1-03
In our first league match of 2009 we got off to a good start with a mid-week win away from home. This was a team performance with every ...
more
Upcoming Event:
Feile County semi-finals
08 May 2009
The Feile County semi-finals will take place this Saturday, 9th May at Kickham's Creggan
1. @ 12 noon. - 'B' semi final - Kickham's v Pearse's
2. &nbsp ...
more
Fixtures:
Div 4 - Kickhams Vs St. Malachys
07 May 2009
The Division 4 match against St. Malachys that was scheduled for this Saturday has been postponed.
...
more
Match Report:
All County U21 Championship Kickhams Vs Aldergrove
05 May 2009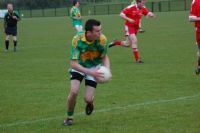 U21 Football Championship
4 May 2009
Kickhams Creggan 2-17
Aldergrove 0-08
Creggan dominated this quarter final from first whistle to last as they romped home ...
more
News Item:
SW Feile Winner - Ruairí McCann
05 May 2009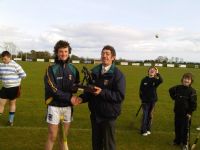 Congratulations to Ruairí McCann who has won the South West Feile skills for the 2nd year in a row (last year tied with Conor Small), on Sunday the 3rd of May 2009.
W ...
more
Match Report:
ACFL Div. 1 - Kickhams Vs Moneyglass
30 April 2009
ACFL Div 1
29 April 2009
Kickhams Creggan 1-09
Moneyglass 0-09
Our second league game following our narrow defeat to Cargin on the 6th April nearly 4 weeks ago against a ...
more
Video Footage:
HELP WANTED
30 April 2009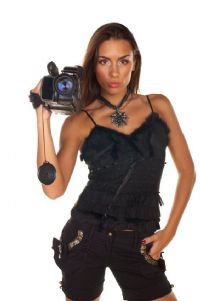 Would anyone be willing to take responsibility for videoing the Senior and U21 Football matches this season? This task has arisen and the managers of these teams would be extremely grateful to ...
more
Club Lotto
11/4/2018
Jackpot
£3100 - NOT WON
Next Weeks JACKPOT £3200
£25 Winners
Peter Shore
Martin Clancy
Have Your Say
Latest Comment:
Just a quick word of thanks to all who gave up their time on Friday ni...
Sign our guestbook!
Health & Wellbeing Useful Numbers
0808 808 8000
116123 (Free)
028 2766 6686
Next Senior Football
ACFL Div 1
Date TBC
Opposition TBC
@ Pairc Ciceam
Throw-In @ TBC
Next Senior Hurling
ACHL Div 2
Date TBC
Opposition TBC
@ Pairc Ciceam
Throw-In @ TBC
Next Reserve Football
ACFL Div 1
Date TBC
Opposition TBC
@ Pairc Ciceam
Throw-In @ TBC
Next Minor Football
ACMFL Div 1
Date TBC
Opposition TBC
@ Pairc Ciceam
Throw-In @ TBC