News
News Item:
Kickhams Creggan All Ireland Hurling Final Draw
Thursday, September 5, 2013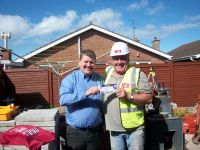 Congratulations to Mr. Artie McConville who was the lucky winner of the Kickhams Creggan All Ireland Hurling Final Draw Tickets. Artie hails from Hilltown in County Down and all at the Club
...
more
Request:
IFC/SFC Semi-Final Parking Arrangements at Ahoghill (07/09/13)
Wednesday, September 4, 2013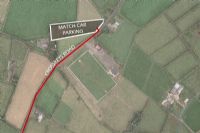 Please note there will be additional parking beside the Club grounds on Saturday evening, with PLENTY of room for all cars to park and get away early if required.

(Parking location ca
...
more
Video Footage:
Gaelic 4 Mums & Others
Tuesday, September 3, 2013
The Gaelic 4 Mums & Others recently put together a creative application to support their bid to play in the half time games of the Ladies All-Ireland Finals at th
...
more
Creggan Camogie Club:
Recreational Camogie Indoor Blitz
Monday, September 2, 2013
Calling any past players!! Anyone interested in lifting the hurl again to take part in an upcoming indoor blitz?? This is a new initiative from Ulster Council which will run in November
...
more
Upcoming Event:
Dancing Classes Resuming
Tuesday, August 27, 2013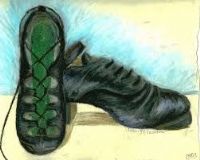 Allen School of Irish Dancing

Class re-commences Tuesday 10th September 5.30 pm - 6.30 pm

Fee £3 per class

Beginners very welcome

...
more
Creggan Camogie Club:
Championship Details
Wednesday, August 14, 2013
Senior Camogie Championship Quarter final
Creggan V Portglenone

Sunday 18th August

Ahoghill @ 12

All support welcome!


...
more
Upcoming Event:
Reserve Championship Final
Tuesday, July 16, 2013
The date has been set for the All County Reserve Championship Final...
Monday 22nd July @ Glenavy, with a throw-in time of 8:00pm
Our lads wi
...
more
Reminder:
ACFL Div.1 TIME CHANGE
Saturday, July 6, 2013
NOTE: Sundays (7th July) ACSFL Div. 1 match v St. Johns has a change of time from 3.00pm to 12.00pm

...
more
Creggan Camogie Club:
Ulster Camogie Summer Camps
Friday, July 5, 2013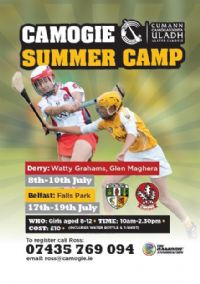 Summer Camps for 8-12 year old camogs
10am - 2.30pm

8-10th July @ Watty Grahams Maghera
17-19th July @ Belfast - Falls park

£10 - includes water bottle and t-shirt


...
more
News Item:
New Club Gear AVAILABLE
Tuesday, July 2, 2013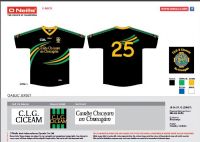 The new Club gear is now available for purchase:
SHIRT (various sizes) = £20
BAG = £25
HOODY ADULT =£35
HOODY JUVENILE =£25
Contact Tony for orders & avai
...
more