News
Upcoming Event:
Eugene McAlynn Memorial Easter Monday Fun Run & Walk
23 March 2016
As is tradition now within the Club, the Eugene McAlynn Memorial Easter Monday Fun Run & Walk is once again upon us. Yes, as the name suggests it's on Easter Monday 28th March and in rem
...
more
The Club and all its facilities will be CLOSED This coming Thursday and Friday in Observence of our Easter Faith.



...
more
Event:
The Biggest Loser Assault Run :)
11 March 2016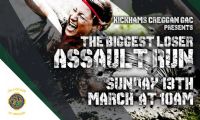 So we have a special treat for our Biggest Loser Group this weekend!
Under the guidance of a few Assault Run Experts the BL Group will be put through their paces over a specially des
...
more
Reminder:
Kickhams Creggan wish St Louis and Ciaran Rice good luck
11 March 2016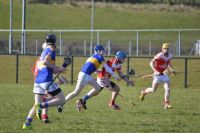 Good luck to Ciaran Rice and the St Louis Hurling team who play St Ralphs of Loughrea, from Galway tomorrow at UCD Dublin 12noon in their All Ireland Semi Final.

We're all behind you!
...
more
Reminder:
Dinner Dance Tickets
08 March 2016
REMINDER:
Dinner Dance tickets are on sale this Wednesday 9th March 8:30pm to 9:00pm and Thursday 10th March @ 7:45pm to 8:30pm.
Dont miss out!
...
more
Well you've seen it all now! Dont ever accuse this Club of not providing for everyone :)

NO fitness required. NO weights programme required. NO running even required. Bring your own
...
more
Reminder:
U12 & U14 Football Training Times
04 February 2016
U14 Football Training commences Tuesday 9th February 6:30pm - 7:30pm
U12 Football Training commences Friday 12th February 6:30pm - 8:00pm

...
more
Health & Wellbeing Event:
Portglenone Forest Walk
03 February 2016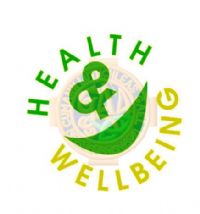 HEALTH & WELLBEING
The first walk of 2016 is this coming Saturday 6th Feb at Portglenone Forest. Depert from the Club @ 9:30am sharp.
See you there.
...
more
IMPORTANT:
Registration night
01 February 2016
Registration night Friday 5th February at 7.30pm in clubrooms.
Juveniles £20; Seniors £50 or take out Platinum.

REMEMBER...NO PAY NO PLAY!
...
more
Coaching:
Friends Of Creggan Need local students
28 January 2016
The Friends of Creggan group want to see if any local students would like to offer their time to gain experience
coaching Gaelic, Hurling and/or Camogie in Creggan Primary School
...
more