News
Reminder:
Tommy is going to Ethiopia
19 May 2014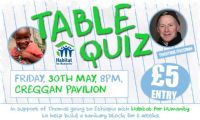 At Creggan, our members do a lot of Charity work in developing countries. And another club member is going out to Africa this Summer. Tommy McCann our Senior Hurling manager is going out to E ...
more
Match Report:
Minor hurlers off to a winning start
19 May 2014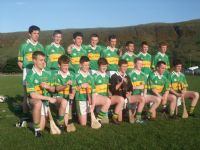 The minor hurlers travelled to picturesque Glenariffe on Friday night for the opening game of their all county league campaign.
On a perfect summers evening in the heart of the glens, both teams
...
more
Match Report:
Féile B semi-final defeat for U14 hurlers
14 May 2014
Following their victory in the South West Féile the U14 hurlers lost out to St Enda's in the all-county Féile B semi-final on Sunday 11th May. Played in atrocious conditions in Armoy, an older and s
...
more
IMPORTANT:
Notice: St Olcan's Festival
12 May 2014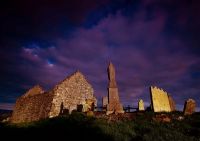 St Olcan's Festival will take place after Mass in Cranfield on
29th June
in a marquee at the shore. The Local Heritage Group need 20 / 25 volunteers men and women, for traffic, safety etc. It wil ...
more
Event:
Meet The County Players
12 May 2014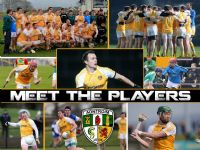 Both Antrim Senior county teams will be available to meet Supporters on
Thursday 15th May
between
7.00pm to 8.30pm
at
Corrigan Park Belfast.
Bring as many young ones
...
more
News Item:
New Outdoor Equipment Installed!
09 May 2014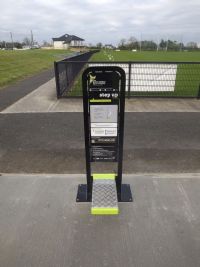 The
Outdoor Gym Equipment
has just been installed at the club and can be used by people of all ages.
All the equipment has been designed to high standards and meets v
...
more
Fixtures:
Feile B Semi Final
08 May 2014
After victory in the Feile Final a few weeks ago our boys are out again to face St Enda's. Let's get down to Armoy and support them and hopefully make it to the Feile Final!
...
more
Congratulations:
South West Féile win for U14 hurlers
05 May 2014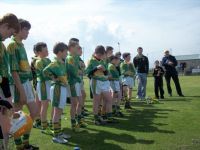 Creggan, captained by Eunan McAteer, claimed yet another South West Féile victory when the U14 hurlers beat Tir na Nóg on Sunday 27th April at Cargin. Having narrowly beaten St Mary's Rasharkin in a
...
more
Coaching:
Coaches & Helpers Needed!
30 April 2014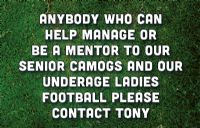 As the Camogie and Ladies Football senior and underage leagues are now getting underway it is important our teams start off well as they mean to go on.
Therefore anybody who can hel
...
more
Event:
Aidan McKeown: Friends of Africa Table Quiz
23 April 2014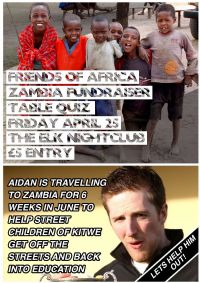 Friends Of Africa Table Quiz
This
Friday 25th April
, our club member ...
more