News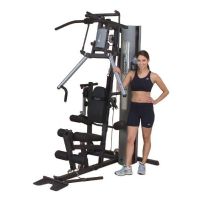 Creggan Gym...yes we still have a gym you know in case you forgot!
Our Club Gym will be given a push now over the winter months as more and more people have expressed a desire to join, whic ...
more
Reminder:
Gala Dinner PAYMENT
16 November 2010
This week is the
final week
for getting your money paid for the upcoming Gala Dinner. This is a hugely anticipated evening ahead so
PLEASE
can everyone who has not already paid for the ...
more
Event:
Scór Na nÓg 2010 - RESULTS
13 November 2010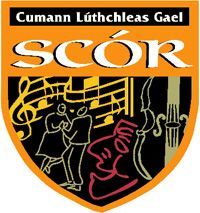 Congratulations to our Ballad Group consisting of Alicia Quinn, Caitriona McAteer, Eibhlín McAteer, Orlaith McAteer and Dearbhla Laverty who won their County Scór Na nÓg title.
Also congratulatio ...
more
Fixtures:
Abbey Cup Final - CANCELLED
08 November 2010
This match is now
CANCELLED
...further updates will be posted here if they are forthcoming.
Wednesday 10th November 2010 at 7.30pm in Whitehill
Body Logic Abbey Cup ...
more
News Item:
Hire Your Suit & Support Your Club!
04 November 2010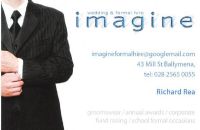 Wedding and Formal Wear specialists IMAGINE of Ballymena are giving the Club a fantastic deal on formal suit hire.
For every suit hired, at a cost of £35, Imagine will give £5 directly back to ...
more
Fixtures:
U21 Championship Match - POSTPONED
29 October 2010
Tonight's All County U21 Football Championship match Vs Gort na Mona has been postponed due to a waterlogged pitch at Casement park.
The match has been re-fixtured for Sunday 31st October @ Ros ...
more
Upcoming Event:
Fitness Testing Made Easy
27 October 2010
A Chairde,
Please see below details of a CDP course organised and delivered by Ulster GAA.
Replies / queries to Kevin McGuigan;
Email: kevin.mcguigan.ulster@gaa.ie
Phone: 077607795 ...
more
Fixtures:
All County U21 Football Championship
27 October 2010
Creggan U21 Footballers will face Gort na Mona this coming Friday night under he lights at Casement Park. We have reached the semi-final stage so it would be great to get another big crowd out at HQ ...
more
Event:
Underage Rasharkin Tournament
25 October 2010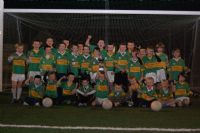 Congratulations to Creggan P5, P6 & P7 footballers who competed in the recent Rasharkin Juvenile Tournament. Pictured are all the kids that took part and they thoroughly enjoyed the day.
...
more
Upcoming Event:
Local Heritage & Traditions Group - Further Meeting
25 October 2010
Meeting:
Are you interested in promoting local heritage: Cranfield Well, Graveyard, Cross, music, song, dance language etc. there is a meeting in Creggan Clubrooms @
7:30 Nov 3rd
...
more