News
News Item:
St Benedicts College Fundraiser
Thursday, March 20, 2008
St. Benedict's College are currently fundraising and have some wonderful memorabilia up for auction.
College librarian Paula Agnew is trying to raise the profile of the library in St. Benedict' ...
more
Video Footage:
Kilmacud Sevens 2007
Wednesday, March 12, 2008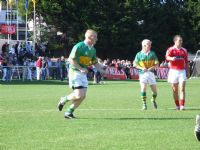 At the 2007 All-Ireland Seven-a-Side tournament in Kilmacud, Creggan progressed to the Quarter Final stage of the competition where they were beaten by the eventual winners Longstone of Co. Down. ...
more
News Item:
Reserves Scotland Trip
Saturday, March 8, 2008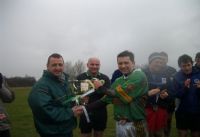 The Reserve footballers successfully retained the Sands McSweeny Cup last weekend in Coatbridge, Glasgow. Due to financial constraints with our younger members and O'Cahan Cup commitments, the ...
more