News
IMPORTANT:
Creggan Community Meeting
Thursday, May 28, 2015
There will be a public meeting in the Creggan pavilion on
Monday 8 June at 7pm
to discuss the
traffic situation in the area
following a number of recent incidents.
Pleas
...
more
Upcoming Event:
Creggan Golf Classic 2015
Tuesday, May 26, 2015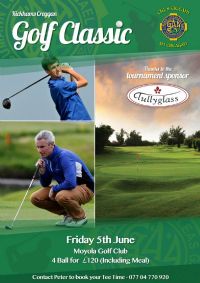 On
Friday 5th June
Kickhams Creggan will play out our 2015 club
Golf Classic
(which is kindly sponsor
...
more
Coaching:
Fundamentals Coaching Course Week 3
Saturday, May 23, 2015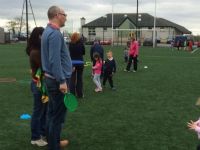 Some pictures of Week 3 of the Fundamentals Coaching Course can be viewed in the Gallery. An excellent turnout by both parents and children and a lot of learning and fun was had. Keep i
...
more
News Item:
U14 Féile skills
Monday, May 18, 2015
Congratulations to Morgan Nelson who finished runner-up in the SW Antrim Féile skills competition. Morgan will go on to represent Kickhams and the SW Antrim area at the All-County finals.&nb
...
more
Photos:
Blast from the past
Thursday, May 14, 2015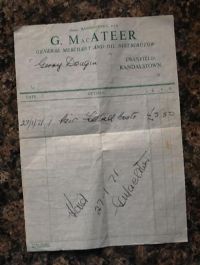 A member sent us in this old receipt they found from away back. It's a receipt for a pair of football boots, bought from Gerry McAteer in 1971. The boots cost £3.50 back then. Something tells me you co ...
more
Upcoming Event:
Health & Wellbeing NEXT EVENT
Wednesday, May 13, 2015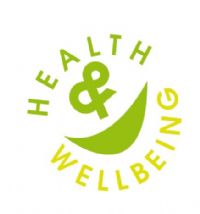 The next in the very popular Health & Wellbeing events is a 4/5 mile walk in Glenarrife on Sat 16th May.
Please assemble at Creggan Club to leave @ 8:30am sharp.
...
more
Event:
Creggan Local Heritage Annual Table Quiz
Tuesday, May 12, 2015

On
Friday 15th
(this Friday)
May at 8pm
in Creggan pavilion, the Creggan Local Heritage Group are holding their Annual Table Quiz.
There will be light refreshments an
...
more
Match Report:
U16 Hurlers
Tuesday, May 12, 2015
With 90 seconds remaining last night Creggan were 5 points in front, so a draw was hard to take for everyone. No jokes this week, but two important things need to be said. Firstly, the lads
...
more
Creggan Camogie Club:
Upcoming Fixtures
Friday, May 8, 2015
Div 2
Creggan v Bridini Oga Thurs 7th May @ home @ 7.15
Minor Championship FINAL
Creggan v Bridini Oga Friday 8th May in Ahoghill @&nbs
...
more
Coaching:
Fundamental Coaching by Ulster GAA Coaches
Friday, May 8, 2015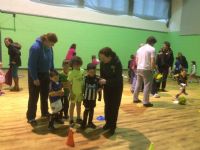 This evening at the club we had the first of our 6 week Fundamental Coaching directed by Ulster GAA Coaches.
There was a big turnout of children and their parents and it was
...
more