News
News Item:
Eddie Fitzsimons RIP 4/9/14
05 September 2014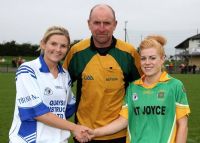 It is with deep regret we inform our members that Eddie Fitzsimons, a popular Lámh Dhearg and Antrim referee and gael has sadly passed away today.
Eddie will be a huge loss to his family,
...
more
Match Report:
U16 Camogie Team play at the Bronagh Kelly Memorial Blitz
04 September 2014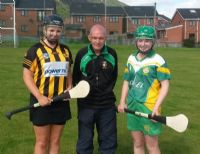 On
Sunday the 31st of August at Gort Na Mona
Creggan U16 captain Caoimhe Mc Ateer stands beside the Ballycastle captain and the referee before playing in Cup Final (image). Unfortunately the
...
more
News Item:
The Golf Classic - Winners / Sponsors
30 August 2014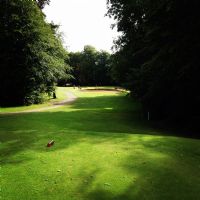 A massive thanks to everyone who came out yesterday and played in the clubs Golf Classic sponsored by the
Tullyglass House Hotel
at the Moyola Park Golf Club. It was a fantastic day an
...
more
Congratulations:
Well done to the U10 Camogs!
27 August 2014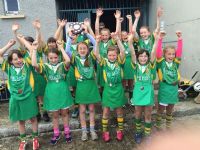 The Creggan camogie U10s won the Shield Final last weekend in their annual Cargin blitz. It was a fantastic performance by the girls, they played against Bellaghy, Slaughtneil, Glen, Carnlough, Loughge ...
more
News Item:
U16 & U14 teams go to Croker
12 August 2014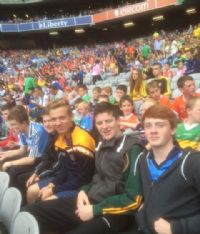 Last Saturday both the U16 and U14 football teams went to Croke Park to watch Armagh play Donegal and Dublin against Monaghan.
All the boys had a great time as you can see from some of
...
more
Match Report:
Underage Hurling Blitz
11 August 2014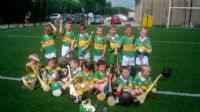 Well done to all who took part in the Hurling Blitz at Creggan on Saturday past. There were players from St Ergnat's Moneyglass, Loch Mór Dál GCais, Naomh Brid Cloiche An Mhuillinn, and of course Cr
...
more
Congratulations:
North Antrim U16 B Shield Final
26 July 2014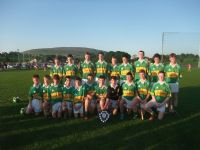 The U16 hurlers lifted the North Antrim U16 B Shield in fine style on Wednesday night at the marvellous sun drenched grounds and facilities of Glen Rovers GAC, Armoy.
St Enda's were the o
...
more
Upcoming Event:
Kickhams Creggan Golf Classic
24 July 2014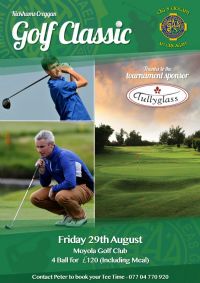 On
Friday 29th August
Kickhams Creggan will play out our 2014 club
Golf Classic
(which is kindly sponsored by
Tullyglass Hotel
) to see who is the top players around the country. The ...
more
Match Report:
Under 10 Football Blitz at Creggan
01 July 2014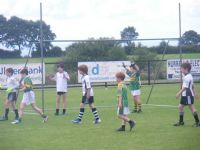 An early start on Sunday 29th June 2014 saw us welcome Glenravel, Ballymena, Antrim and Moneyglass to Páirc Chiceam. A beautiful summer morning resulted in perfect conditions for a great morning
...
more
Congratulations:
All Ireland Hurling Féile!
30 June 2014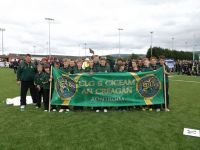 We would like to thank all those involved in helping make the All Ireland Hurling Féile weekend a great success. There are too many names to mention, but they know who they are.
...
more