News
Fixtures:
Sunday's Div.1 & Div.5 league matches
11 April 2008
The Seniors play at home to Gort na Mona this Sunday 13th April, throw-in at 3.00. They are to meet at Creggan at 1:45.
The Reserves play away to Ahoghill this Sunday 13th Apr
...
more
There is a general cleanup of the hall and grounds of the club this Saturday morning at 9am. Can as many people as possible make themselves available for this. Bring a friend....many hands make light w ...
more
Reminder:
To ALL coaches.....
09 April 2008
The only way that your team will get exposure on this site is if you send in a short match report to the administrator after every match. It should be nothing expansive, just information regarding
...
more
The club lotto is an invaluable source of generating income to go towards the upkeep and daily running of our club. This is a reminder to all members and supporters of Kickhams GAC
...
more
Match Report:
McAuley wins it for Kickhams at the death!
07 April 2008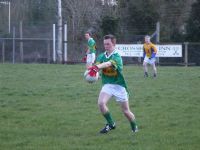 Creggan Reserves travelled to neighbours Moneyglass on Sunday for the Quarter Final of the McCormick Cup. The match was played on a typical start of season heavy pitch in near Siberian conditions with ...
more
News Item:
Hurlers win in Kildare
06 April 2008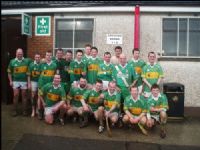 Creggan travelled to Kildare two weekends ago to play a challenge match against Newbridge Sarsfields. This is ex-Creggan player Frankie Magurie's club so it was a special occasion for the Maguire
...
more
Reminder:
Camogie Website
03 April 2008
This is to let all those interested in camogie within the club to check out their new website. Here you will find out all the information you need regarding training, matches, upcoming e
...
more
Upcoming Event:
Fundraising Gala Dinner
03 April 2008
Kickhams GAC Creggan will be holding a special fundraising Gala Dinner to mark the completion of their new facilities and to generate much needed revenue to meet the Club's financial commitments.
...
more
News Item:
Tackling Skills in Hurling and Camogie
02 April 2008
There is a course on Thursday 3rd April organised by the South West Committee for all club coaches in Hurling and Camogie.

The course is "Tackling Skills in Hurling and Camogie" with&
...
more
News Item:
St Benedicts College Fundraiser
20 March 2008
St. Benedict's College are currently fundraising and have some wonderful memorabilia up for auction.
College librarian Paula Agnew is trying to raise the profile of the library in St. Benedict' ...
more