News
Coaching:
Girls Fundamental Skill Sessions
Wednesday, April 25, 2018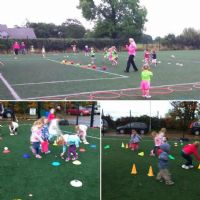 Fundamental skill sessions will be starting on Saturday 28th April 10-11am. We will have all equipment provided. So if your daughter is in Nursery
!-- p.p1> ...
more
News Item:
Creggan Local Heritage Group Coffee Morning
Saturday, April 14, 2018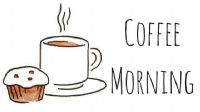 Creggan Local Heritage Group will hold a
Coffee Morning
and
display of local memorabilia
in the pavilion at Kickhams GAC on
Saturday morning 28th April from 10:00am to 1:00p
...
more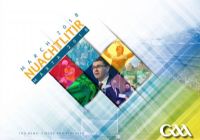 GAA Monthly Newletter
...
more
Event:
Concussion Workshop
Wednesday, March 14, 2018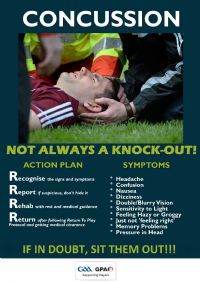 Concussion workshop on Wednesday 21st March @ 8:00pm in the pavilion.
All coaches and parents are welcome to come, learn and engage in what should be a very worthwhile workshop.
...
more
Congratulations:
Scór Sinsir Winner - Orlaith McAteer
Monday, March 5, 2018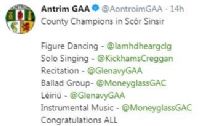 Massive congratulations to Orlaith McAteer on becoming County Champion in Scór Sinsir in the Solo Singing Category!

...
more
IMPORTANT:
TO ALL COACHES!
Monday, March 5, 2018
CONCERNING ALL COACHES this is a reminder that it is your responsibility to brush out your changing rooms after games. It is a simple courtesy to the teams coming after you and also a respec
...
more
Nuachtlitir:
Feabhra 2018
Wednesday, February 28, 2018
This months edition features injury benefit fund, safeguarding, the use of a corporate trustee.
...
more
Event:
Registration Night
Monday, February 26, 2018
The 2nd Club Registration Night for the 2018 season will take place on Thursday 29th February in the pavilion from 7.30-8.30pm.
Could you make sure you and any family members are all complet
...
more
Congratulations:
Sean raises £10,274 for Meningitis Research Foundation
Wednesday, February 21, 2018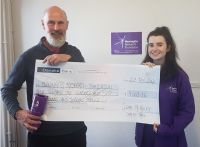 A few months ago we followed Sean McAuley on his huge challenge walking 1000km of the Camino Trail in 40 days for Meningitis Research Foundation 🚶‍👣
Thanks to your k
...
more
Fixtures:
South West Antrim Cup Draws 2018
Tuesday, February 6, 2018
All the South West Antrim Cup draws have been announced for 2018.
...
more