Sean McAuley completes the 1000km Camino Trek in 40 days for Meningitis Research
11 October 2017
SEAN HAS DONE IT!!! 👟👏💪🔰 Congratulations from everyone at Creggan club and community far and wide...
Read Sean's final update after having reached the Santiago de Compostella Cathedral and completed the 1000km Camino Trail Trek in 40 days:
"Yesterday Sean reached the Cathedral of St James in Santiago de Compostella. I have been privileged to wear the tops every day with Aaron "Dook" Devlin and Feargal Mc Caughan's names on the back. Their story is now known from South Korea to Alaska and many countries in between. I hope it has helped to keep their memory in many peoples minds. I have draped the tops over the tomb containing the relics of St James and will present them to each of their families. People walk the Camino for personal reasons and many gain great peace from the experience.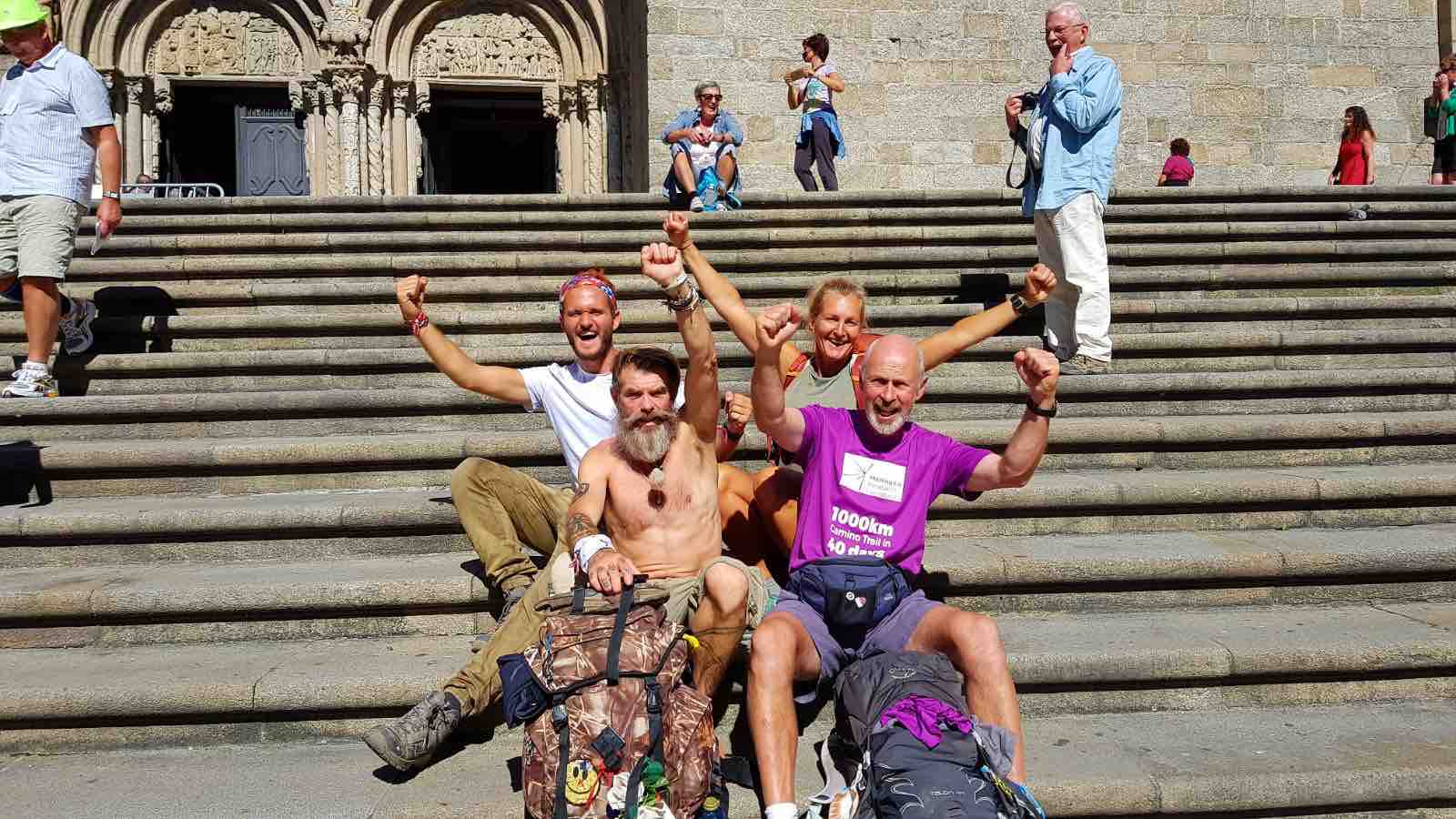 Thanks to my sponsor MMB SURFACING. Thanks to all of you at home who donated, thought about it or will still. Together we have hopefully helped improve the life chances of someone in the future. You have been so generous. I encourage you to consider walking all or part of the Camino. It could be a great life changer if that's what you need at this time.
I am now looking forward, after 40 days living out of a rucksack, 40 different bunk beds and pilgrim menus to a mug of Barry's tea and a big wack of Sheila's wheaten bread and a slap of homemade raspberry jam!!"
Remember everyone, you can still donate to show your appreciation for this life-changing challenge Sean has been on over the past 40 days. Not many people start their retirement like Sean 👏💪
View Gallery